The Existential Threat of Progressive Socialist Politics
and Academia to Our Republic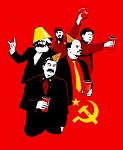 The Left Secretly Preps for MAGA Violence After Election Day Doomsday Scenarios by Sam Stein Politics Editor Sep. 08, 2020 - The progressive coalition Fight Back Table has been meeting to game out what happens if Joe Biden doesn't win by a landslide. It's not pretty. Last week, a coalition of leading progressive groups gathered on Zoom to begin organizing for what they envision as the post-Election Day political apocalypse scenario. Put together by the Fight Back Table - an initiative launched after the 2016 election to get a constellation of lefty organizations to work more closely together - the meeting dealt with the operational demands expected if the November election ends without a clear outcome or with a Joe Biden win that Donald Trump refuses to recognize. This was the first time they were bringing the matter to the 50-plus organizations that make up the coalition. To formalize the effort, they gave it a name: the "Democracy Defense Nerve Center." Some of the hurdles were straightforward: how you "occupy shit, hold space, and shut things down, not just on Election Day but for weeks. Brooks has conducted war games to play out the range of Election Day and post-Election Day scenarios. And virtually all the outcomes, save one - a Biden landslide - have ended up facilitating a nightmarish fallout. The election results would almost certainly be contested, and the transition process would likely be marred by tumult and corruption. The word "violence" was listed 15 times in the document; "chaos" nine times; and "crisis" a dozen times. Below the surface, it was even more harrowing. In the simulations, the Trump campaign was "consistently more ruthless than Team Biden". mg comment Obviously a contradiction of the data regarding the ruthless violence perpetrated by leftist mobs over the past 3 months - largely ignored by Democrats. The Coalition offers no transparency about their own plans to resist a Trump win other than to call for "millions to take to the streets" without any limiting connotation as to what level of violence the word "take" infers. end comment
Project Veritas uncovers 'ballot harvesting fraud' in Minnesota By Miranda Devine September 27, 2020 - A ballot-harvesting racket in Democratic Rep. Ilhan Omar's Minneapolis district - where paid workers illegally gather absentee ballots from elderly Somali immigrants - appears to have been busted by undercover news organization Project Veritas. One alleged ballot harvester, Liban Mohamed, the brother of Minneapolis City Council member Jamal Osman, is shown in a bombshell Snapchat video rifling through piles of ballots strewn across his dashboard. "Just today we got 300 for Jamal Osman," says Mohamed, aka KingLiban1, in the video. "I have 300 ballots in my car right now . . .".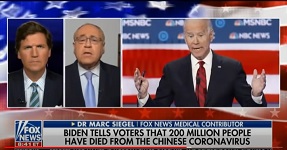 Biden says -'All the People Would Still Be Alive' Sept 19, 2020 - In a CNN Town Hall, the Dem's nominee for the presidency of the United States of America, delivered a message that was so egregiously ridiculous, that it will be remembered as the definitive moment when Joe Biden revealed a fundamental inability to cohere the absurdity of what he has been rehearsing for days under the tutelage of his handlers. In the highlight moment of his performance - the Progressive's pick as the leader of the free world marched empressivly back and forth across the stage and with all the faux muster of passion and outrage said: "If the president had done his job, had done his job from the beginning, all the people (whose death were attributed to coronavirus) would still be alive. All the people - I'm not making this up. Just look at the data. Look at the data." See Fact Check on the entire Biden Town Hall commentary. Imagine the existential rightfulness of his condemnation of Trump's vile genocide in Biden's confused mind on September 18 if he believed then what he said 3 days later in a Philadelphia campaign speech: "If Donald Trump has his way, the complications from COVID-19, which are well beyond what they should be - it's estimated that 200 million people have died - probably by the time I finish this talk,"
MY ALERT TO U.S. SECRET SERVICE: Re - Any Trump supporter's rally - given the activation of militant anarchist groups like BLM and ANTIFA and the rabble-rousing rhetoric from Democrat Maxine Waters and others and the ever -present threat of Islamist terrorist - all have a golden opportunity to access Covid-19 infected fluids and weaponize their own bodily fluids, water bottles, saturated material, or some drug-smuggling innovation that could threaten any targeted individual or assembly with infection. Even outdoor gated venues are at exponentially greater risk than street protests since all attendees are funneled into narrow passageways with doorways, railings, etc easily bio-infected.
Given the life-threatning reality of the Covid pandemic and the degree of mayhem and hatred regularly arising in mob "demonstrations" - this alert should apply to the many ways "protesters" are harassing and threatening the safety of adversarial innocent victims. It should be held a criminal assault for any individual who - with or without a face mask, aggressively, deliberately invades another individual's "6-foot social distance safe space" while vocalizing in a manner that risks projecting their bodily fluids onto the victim. Also held for any individual with or without face mask who aggressively, deliberately assaults another individual's "safe space" by direct physical contact or indirectly with any carried or projected material or object. Even water thrown on innocent victims should be held a criminal assault because the innocent victim could be in reasonable fear that it could be a premeditated attempt to infect them with a potentially fatal virus.
The unmasked individual (aka BLM squad leader) shown repeatedly, aggressively repositioning himself to yell closely/directly into Senator Rand Paul's face, needs to be tested for Covid infection to determine if any criminal endangerment charges are warranted. He likely presented his I.D. when police admitted him into a cordoned-off area where he delivered a mysterious bag with unknown objects to the policeman guarding the entrance to the building into which the Paul family had fled less than a few minutes before. In the midst of a pandemic where any individual can be a vector for transmitting a potentially fatal infection to any number of other persons - mobbing such as the BLM attack on the Rand Paul entourage should be considered criminal endangerment where all should know that anyone (especially unmasked individuals) aggressively, targeting and violating victim's safe space - vocalizing, spewing bodily fluids and touching the victims - is guilty of criminal, deliberate intent of exposing the victim to a potentially fatal disease.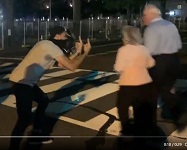 middle-aged couple leaving White House get assaulted by livid BLM mob After being relentlessly hounded and screamed at in gibberish by a crazed female dressed in a black hood with skull and crossbones emblem who keeps thrusting her smartphone in the man's face - the horde badgers them on a circuitous route because their hotel would not admit them in the front door, so they had to endure more torment to find entry via the parking garage. There the presiding DC BLM cult spiritual guru - aggressively shoos away the couple (shock-clapping like he's scarring stray dogs off his lawn) down into the entrance of the Willard Hotel parking garage. This guru elder character appears again in the videos of the BLM mob attack on Rand Paul after the RNC (both arms held upraised like Moses exhorting the multitude to enter the Red Sea) and needs to be investigated by real journalists to reveal his role in DC's BLM cult support and financing.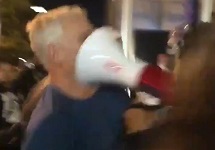 Videos and images of the BLM harassment One video shows a protester shouting through a megaphone he shoves the horn into the man's face shouting: "Hey! Hey! Hey! Hi. Hi. Get the f*** out!" Shortly after the verbal encounter, a female protester can be seen running at the man and pushing him. The man continued walking as dozens of assaults pushed him from behind, eventually knocking him to the ground.
Biden: Trump rooting for violence CNN video August 28, 2020 - Biden stumbled reading of a quote by Kellyanne Conway: "The more chaos, and anarchy and vandalism...the more violence...he calls...the better...the better the choice...for a very...[scuse me]...better for a very clear choice." Then continues: "This guy is rooting for violence. That's what it's all about." CNN Cooper: "You think he's actually rooting for violence?" Biden: "Absolutely - sure - because it takes everybody's eye off the ball".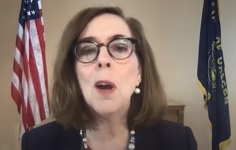 Oregon sheriffs' reject Gov Browns plan to deploy their officers to Portland (Comment: georgfelis September 3, 2020) - Governor: "Hey, we want you officers to deploy into a war zone without equipment to protect yourselves or tear gas to disperse violent crowds, and we're not going to pay you overtime or defend you in the event any of you get attacked by peaceful protesters. Oh, and if you get sued, we're taking their side, not yours. And we have a list of people we arrest every night, so you can treat them gently since they'll come popping out of the courthouse exit door before you're done filling out paperwork. And we'll probably give your names and addresses to the 'protesters' while you're at work so they know where to find you and your families in case anything goes wrong." Police: "We have a two-word answer, and the second word is 'you'".
In March, 2020 the Chinese Coronavirus and the pandemic presently underway is the ultimate existential threat to the American people and the Republic - that should empower Trump as a Wartime President and suspend all our internal political differences and disputes for the duration - so I am creating an extended web page China Existential Chronicles for my opinion on related facts and events as they unfold.

China Backs Democratic Resistance to President Trump by William R. Hawkins April 21, 2020 - Democratic governors are forming regional blocs to resist President Donald Trump's efforts to get the American economy moving and put people back to work. They have picked up a powerful ally, one that should give the public cause for alarm. On April 19, the editor-in-chief of the Global Times, a major media outlet of the Chinese Communist Party, wrote an op-ed in which he stated "My advice is to focus China-US anti-epidemic cooperation with US states, while giving the federal government a cold shoulder." Like the Democrats, Hu Xijin attacked Trump's policies and proclaimed, "China needs to take necessary actions and express its strong dissatisfaction." The graphic accompanying Hu's column showed an American fist slamming down in a demand for action being held in check by a Chinese hand held up signaling stop. There is every reason for Beijing to want America's economic downturn and political turmoil to continue as long as possible while it recovers from the effects of the pandemic.
Democrat Dark Money Groups To Spend Millions Politicizing Wuhan Flu thefederalist March 19, 2020 by Madeline Osburn - A network of Democratic non-profits and super PACs are funneling millions of dollars toward advertisements in key swing states, with the intent of politicizing the Wuhan coronavirus crisis and blaming the pandemic on President Donald Trump. The Washington Post reported the group Pacronym is planning to spend $5 million on ads attacking Trumps's response to the pandemic. Pacronym, whose board of directors includes former Barack Obama campaign manager David Plouffe, said its ads will target key 2020 swing states like Michigan, Wisconsin, Pennsylvania, North Carolina, and Arizona. Pacronym is the political action committee affiliated with Acronym, the non-profit who also funded Shadow, Inc., the company responsible for the failed Iowa caucuses reporting app. Acronym is financed by a larger democratic dark money group, New Venture Fund.
In 2018, the New Venture Fund gave at least $250,000 to Acronym, Acronym's 2018 990 IRS forms show. New Venture Fund is just one of the dark money nonprofit funds under the umbrella of the for-profit, privately held consultancy called Arabella Advisors, LLC. Another Democratic PAC called American Bridge said they will also be running similar ads politicizing the pandemic in Michigan, Wisconsin, and Pennsylvania. American Bridge told the Washington Post it would be placing an additional ad "Trump's incompetence," including "clips of Trump himself downplaying the crisis." American Bridge also receives funding from the New Venture Fund, as well as another one of Arabella's non-profit groups, Sixteen Thirty Fund. Both non-profits share an address and interlocking officers with the for-profit Arabella. In 2018, Politico reported that the Sixteen Thirty Fund "funneled millions of dollars to progressive causes" by setting up a secret-money network of other groups, which were the "most prolific political advertisers of 2018" when combined. Now, Arabella is sending funds down through its spider web of nonprofits to politicize a time of fear and instability before the 2020 election. "Crises like this one should be a time for national unity, and instead, this large left-wing dark money group is taking advantage of the coronavirus to score cheap political points against the president," Adam Laxalt, outside counsel of Americans For Public Trust, told The Federalist.
Laxalt said that while the White House is busy trying to secure financial support for Americans and small businesses, these Democrat groups are secretly spending millions of dollars in political campaigns. "It's beyond the pale," he said. "There is plenty of time for politics down the road, but now is the time to focus on coming together." Tara McGowan, the founder and chief executive of Acronym, told The Washington Post her group's PAC plans to spend $2.5 million through the end of April in the first wave of coronavirus-related advertising, and ultimately expects to total $5 million through July. The group has already cut ads attacking Trump for cutting funding to the Centers for Disease control and disbanding the White House's pandemic response team, a Democratic talking point that has been repeatedly debunked by the Associated Press and the former director for counterproliferation and biodefense. They have also run a handful of ads critiquing Trump for the slow pace of testing for the novel virus.

EXPLOITER IN CHIEF OF THE AMERICAN CORONAVIRUS CRISES - Speaker Pelosi steadfastly, obsessively, exploits every COVID-19-related occasion - CARES Act, Aid Bills, medical data reports, media interviews, etc. - to either denigrate Trump or the senate majority or lobby some partisan project totally unrelated to the crises, or take partisan credit like when she claimed the original 2 trillion dollars senate Cares Act was weak and flawed until the Dems' 1400-page version "saved the American People" from disaster.
March 20, 2020 - The $2 trillion "Coronavirus Aid, Relief, and Economic Security Act" bill, or the "CARES Act", failed to pass the Senate Monday by a vote of 49-46. In the 1400-page version submitted by Speaker Pelosi The House is trying to smuggle in many items they failed to get approved over the past 3 years that have nothing to do with the coronavirus pandemic. Earlier in the day, Mitch McConnell said, "Democrats won't let us fund hospitals or save small businesses unless they get to dust off the Green New Deal."
The White House Coronavirus Task Force executing the nation's strategic defense against the pandemic crises has put congressional Democrats and former Vice President Joe Biden, the party's likely presidential nominee, at a disadvantage. So instead of uniting behind War President Trump - Pelosi, Schumer, Nadler, Schiff, et al, are prioritizing oversight investigations and spewing out partisan political attack-ads and narratives designed to damage Republicans and protect their House majority and flip control of the Senate and White House.
Life, Liberty & Levin Fox video Interview Congressman Kevin McCarthy May 10, 2020 - First 5 min about Pelosi - exploiting the pandemic to crush the traditions of the House of Representative by hiding in her Sausalito mansion with her liberal lieutenants drafting partisan bills - which she plans to carry to a sparsely-attended House hearing where - using hundreds of proxy votes - she can ram her bill through. Hear also about Pelosi blocking Dems participating in a crucial bipartisan House investigation of China and the coronavirus pandemic.
Democrats scramble to turn the 2020 election into a referendum on Trump's coronavirus response by Lev Facher 04/10/2020 - Democratic groups are scrambling to recalibrate the party's health care messaging for the 2020 campaign to highlight the Trump administration's [disasterous] response to the coronavirus pandemic. Already, advocacy groups have aired commercials in Florida, Michigan, Pennsylvania, and Wisconsin attacking Trump for downplaying the crisis in its early stages and waiting too long to ramp up the procurement of critical supplies like test kits, masks, and ventilators. They have commissioned new opinion polls, retooled campaign events, and hired new staffers with expertise in public health. Joe Biden, the de facto Democratic nominee for president, has attacked Trump in a nationwide advertising campaign centered on the argument that the president is "incapable of leading during a crisis."
New Pelosi video posted 4/08/2020 on her Twitter political account - offers a scathing assessment of President Trump's handling of the coronavirus outbreak, accusing him of a "dereliction of duty" for failing to recognize the severity of the crisis. "He fiddles while Americans die," The video features meme excerpts from one of MSNBC's Rachel Maddow's anti-Trump tirades - irrefutable evidence confirming the reality that fake news media serves as propaganda wing for the progressive/socialist party.
Democrats try to hijack coronavirus stimulus for liberal Christmas in March usatoday.com by James S. Robbins March 24, 2020 - Every time the country faces a crisis, real or perceived, there is a rush in Congress to pass massive bills that go far beyond responding to the matter at hand. You never let a serious crisis go to waste, as Rahm's Rule says. Never was there a more concise summary of both the promise and dysfunction of American politics. Every time the country faces a crisis, real or perceived, there is a rush in Congress to pass massive bills that go far beyond responding to the matter at hand. These phonebook-sized (if I can use an anachronism) emergency acts are too long and detailed for any legislator to read and fully comprehend, but you can bet they are stuffed with gimmicks, giveaways, sweetheart deals and ill-advised policies with no bearing on the crisis itself. The latest example is the newly-introduced House version of the "Take Responsibility for Workers and Families Act," intended to afford stimulus and stability in the face of the economic crisis fomented by COVID-19. The bill may provide some form of succor to the economy, but in the words of Majority Whip James Clyburn (D-SC), the crisis is also "a tremendous opportunity to restructure things to fit our vision." In other words, coronavirus gives good cover to impose progressive requirements on stricken businesses and a society eager to see government simply act. And fast.
The 1119-page bill is Christmas in March for liberal special interests. It imposes racial and gender pay equity provisions, diversity on corporate boards, increased use of minority-owned banks by federal offices, and a grab-bag of other diversity-themed requirements. It increases the collective bargaining power for unions and cancels all the debt owed by the U.S. Postal Service to the U.S. Treasury. For the global warming crowd there are increased fuel emission standards and required carbon offsets for airlines, plus tax credits for alternative energy programs. For the kids there is a provision for student loan payment deferment, and for the education bureaucrats who overcharge them a $9.5 billion giveaway to colleges and universities. It gives $100 million to juvenile justice programs, and suspends various aspects of enforcement of immigration laws.
Perhaps the most troubling sections of the bill are under the rubric "American Coronavirus - COVID-19 Election Safety and Security" or "ACCESS Act". This section would impose requirements on states for early voting, voting by mail, required mailing of absentee ballots for everyone, ballot harvesting (i.e., having third parties deliver absentee ballots), online voter registration paper ballots, but this bill would be a radical step in the wrong direction. The politics of the Democ, same-day registration and other practices which undermine confidence in the integrity of the ballot. In these days of increasing threats to election security we should be moving rapidly back to in-person paratic proposal are not hard to figure. Democrats are concerned that the Coronavirus crisis could be a "9/11 moment" for President Trump, that people might put aside partisanship for a moment to rally around a leader trying his best to help the country cope. But the real devils in this whole thing are the Capitol Hill lawmakers, their family members and staffers who sold stock after getting briefings about the damage that the virus could do to financial markets. Sens. Richard Burr (R-N.C.), Kelly Loeffler (R-Ga.), Dianne Feinstein (D-Calif.), James Inhofe (R.-Okla.), David Perdue (R-Ga.) and Rep. Susan David (D-Calif.) lead the disgraceful hit parade on this one.
The House Democrat Heroes Act relief bill features help for immigrants impacted by the pandemic by Nicole Narea May 15, 2020 - House Democrats' $3 trillion coronavirus relief package aims to address some people left out of previous bills, including unauthorized immigrants who have been critical to the US's response to the pandemic but have not been eligible for stimulus funds. The bill, known as the Heroes Act, would shield unauthorized immigrants working in essential fields from deportation and make them eligible for federal stimulus funds as well as clear the way for more foreign health care workers to help fight coronavirus in the US. It would also deliver additional health care benefits to immigrants who are eligible for Medicaid and require immigration authorities to release people from immigration detention where possible.

Chris Cuomo blasts Trump for saying 'Chinese virus' Politico Magazine March 19, 2020 by Dominick Mastrangelo - Como says 'It could have come from anywhere.'
Cuomo didn't know coronavirus patients are being sent back to nursing homes April 20, 2020 by Bernadette Hogan and Bruce Golding - New York's health commissioner on Monday defended a directive that requires nursing homes to readmit residents who've tested positive for the coronavirus. Health Commissioner Howard Zucker said that under the state's policy, "if you are positive, you should be admitted back to a nursing home." "The necessary precautions will be taken to protect the other residents there," he said during Cuomo's daily coronavirus briefing in Albany. Zucker was asked to explain how the policy could be justified, given how state officials have repeatedly said how quickly the virus can spread and how vulnerable nursing home residents are to COVID-19. - "And that's why we're working closely with the nursing home leadership and the individuals who are working in the nursing homes to protect those individuals who are coming back who have COVID-19 and went back to the nursing homes and where they came from," he said.

Gov. Andrew Cuomo revealed he didn't know the policy was in place. Cuomo's startling admission came days after the state revealed last week that at least 3,316 people in nursing homes and adult care facilities had died of coronavirus at their residences or in hospitals across the state. That tally - which officials have said is likely an undercount - included at least 2,056 deaths in New York City.
Coronavirus has ravaged NYC nursing homes at a startling rate. Assemblyman Ron Kim (D-Queens) said Zucker's assertion that "necessary precautions" were being taken to prevent the spread of infections in nursing homes was "clearly not the case." "It's either he's lying or they have absolutely no idea what's going on on the ground," Kim said.
Meanwhile - April 30, 2020 - Hospital ship Comfort departs NYC, having treated fewer than 200 patients - Comfort was directed to begin accepting COVID-19 patients on April 6, a decision that warranted an extensive layout reconfiguration to properly cordon off the coronavirus ward from the rest of vessel. By the time of Comfort's departure, the approximately 1,200-person crew and 1,000-bed hospital had treated just 182 patients, of which approximately 70 percent had COVID-19, according to Capt. Patrick Amersbach, commanding officer of the Comfort's Medical Treatment Facility.
McConnel slams Dem's version of CARES Act - packed with ideological pork video 03/24/2020 End Update
This web page intends to create a chronicle of U.S. political events from 2016 through 2020 -featuring the relentless infamy of the Dems to wage a three-year-long coup to remove President Donald Trump - duly elected in 2016. It is conspired by ranking members of the House and Intelligence communities to politically weaponize congressional oversight and intelligence agencies to endlessly manufacture articles for impeachment inquiries, which complicit political allies in Mainstream Media use to dominate the narrative the public receives. The result is serious damage to the peoples' trust in our government institutions and to the ability of the Executive Branch to find trust in engagement with foreign leaders. It continues to cover the existential threat that the Chinese coronavirus pandemic has brought to the lives and economy of the United States and those of billions of people around the world.
The dystopian political bias of mainstream media pandering to the Dem's strategic agenda that climaxed in their 100% partisan impeachment of President Trump in 2019 - has already fulfilled the existential threat to our Republic foretold in The existential threat from cyber-enabled information warfare Bulletin of the Atomic Scientists by Herbert Lin Jun 28, 2019 - ABSTRACT: Corruption of the information ecosystem is not just a multiplier of two long-acknowledged existential threats to the future of humanity - climate change and nuclear weapons. Cyber-enabled information warfare has also become an existential threat in its own right, its increased use posing the possibility of a global information dystopia, in which the pillars of modern democratic self-government - logic, truth, and reality - are shattered, and anti-Enlightenment values undermine civilization as we know it around the world.
Cyber-enabled information warfare provides the tactics, tools, and procedures - in short, the means - to replace the pillars of logic, truth, and reality with fantasy, rage, and fear. In a world of ubiquitous cyber-enabled information warfare, communication and information inflame passions rather than informing reason, play to the worst in people's cognitive architectures rather than the best, and divide rather than unify. Deliberate corruption of the information ecosystem could be seen as an analog of poisoning water supplies that can be done remotely, inexpensively, and anonymously. All of this is just another way of saying that today it is possible to see glimmerings of an anti-Enlightenment that can possibly take root and that would indeed be the end of civilization as we know it...Search engine optimization techniques enable gaming of search algorithms to promote the visibility of false, misleading, or worthless information.
But as harmful as all these effects have already been for our Republic - the worst is the breaking down of the historic success of the Constitution proscribing the peaceful transfer of power between each electoral cycle. Further - both Socialist and "moderate" Dems advocate breaking down fundamental freedoms of religion, speech, rights to bear arms and to due process and to replace the electoral college to rig elections in favor of their big-city majorities. Their support of open borders, sanctuary cities and driver licences to illegal aliens to facilitate voting rights is a strategic agenda in their relentless obsession to achieve permanent, supreme power to transform our Republic.

Over the past three years, China and Russia have cooperated in accelerating military alliances with regimes adversarial to the U.S. with the intention of extending their respective hegemony over vast regions of the world. In December, 2019 they formed a trilateral naval exercise with Iran in the Gulf of Oman. Meanwhile, the Dems have spent this entire time obsessing over impeaching Trump in an attempted coup - claiming the foreign policy he discussed in a phone call with the president of Ukraine posed an existential threat to the country's national security. Their ongoing campaign to damage this presidency has divided and weakened our nations ability to mount a bipartisan, united, strategic defense with international allies against this growing threat from abroad. This clearly shows it is the dysfunctional Dems who are the real existential threat to our nations' ability to maximally defend our peace and security.
As our nation mobilizes to face the Coronavirus pandemic, China's Communist Party's Xinhua News just posted a piece March 3, 2020 titled "Be bold: the world owes China a thank you", which the newspaper says if China imposes restrictions on pharmaceutical exports, US will be "plunged into the mighty sea of coronavirus".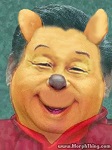 China Can Threaten to Withhold Medical Products U.S. Needs to Combat Coronavirus Epidemic Updated Feb 6, 2020 Tim Morrison - Chinese President Xi Jinping recently warned of the "grave" situation posed by the "accelerating spread" of the coronavirus in China. While many are rightfully concerned about stopping the virus, few are focused on the fact that the more it spreads, the more the U.S. ability to treat any Americans who are stricken is vulnerable to the tender mercies of the Chinese Communist Party because of a strategic shift in health care that occurred without debate or decision in Washington during the Obama/Biden administration.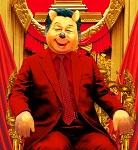 Everything from antibiotics to chemotherapy drugs, from antidepressants to Alzheimer's medications to treatments for HIV/AIDS, are frequently exclusively produced by Chinese manufacturers. What's more, the most effective breathing masks and the bulk of other personal protective equipment - key to containing the spread of coronavirus and protecting health care workers - and even the basic syringe are largely made in China. The basic building blocks of U.S. health care are now under control of the the Chinese Communist Party. Coronavirus is a painful wake-up call to the United States to begin to reclaim control of our medical supply chain from an untrustworthy foreign adversary.
This is the kind of existential challenge that will increasingly face every president to protect and defend our republic. This makes it imperative that our Commander in Chief can bring an energy and faculty for cognitive focus to bear on critical issues and not be dependent on party handlers whose main priority is retain their collective political power. The agenda emerging from the Dem's choice for presidential nominee is to select whoever they believe can be popular enough to beat Trump - regardless that he/she may be totally unqualified to execute and defend the Republic or the presidency. Their choice of good old uncle Joe Biden is a cynical expediency to attain a popular win for the party because it is abundantly clear that the recent-history of increasing frequency and seriousness of Biden's gaffes is symptomatic of early-onset dementia.
Joe Biden's sharp cognitive decline shown in video clips 'We hold these truths...You know the thing' and other iconic Biden gaffes
Links in this chronicle commenting of whether Joe Biden's gaffes and confusion are evidence of early-onset dementia can take on a tone or ridicule but I do feel compassion for Biden personally and acknowledge that any cognitive health issues - especially dementia - is an existential threat that every Homo_sapiens (wise human) through no fault of their own, increasingly risks, as inevitable death nears. The fault lies in the blatantly cynical machination by the Dems to insulate Biden in a protective bubble to hide his condition during the entire course of the 2020 campaign. The plan - if he wins - is to install him as a figurehead or puppet that gives the party full administration control of a compliant executive.
Joe Biden's Puppet Master - Bloomberg Mar. 05, 2020 - Joe Biden won't actually be in charge of the things if he is elected president. He will be a geriatric Pinocchio whose strings will be pulled by the politicians, activists, or donors currently propping him up. In a garbled speech, Biden mistakenly told the crowd that tomorrow's "Super Tuesday" primary elections are actually on "Thursday."
On March 8, Biden thanked the wrong host during an interview on Fox News Sunday with Chris Wallace. "Mr. Vice President, thank you, thanks for your time, please come back in less than 13 years, sir," Wallace said. "All right, Chuck, thank you very much," Biden said, confused. "All right, Chuck, thank you very much," Biden said, confused. "All right, it's Chris, but anyway." "Chris, I just did Chris," Biden tried explaining. "No, I just did Chuck. I tell you what, man, these are back-to-back, anyway, I don't know how you do it early in the morning."
Twitter@sanz_md - "I have seen and worked with patients who have language issues, in particular stuttering. I am sorry but Bidens issues go beyond that. He has shown signs of cognitive decline on so many occasions you can make hours of videos."
Twitter@bubbaprog - He has exactly the symptoms of dementia. One of his most common forms of a gaffe is being unable to properly pinpoint a concept, i.e. he mentions loosely related concepts. Things like "I'm running for Senate" and "poor kids are just as bright as white kids".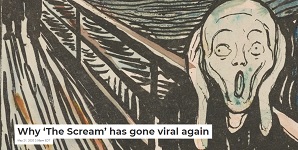 Why 'The Scream' has gone viral again May 21, 2020 - Few works of art are as iconic as The Scream, by the Norwegian artist Edvard Munch (1863-1944). The combination of an open mouth, eyes wide open and two hands raised to cheeks has become a near-universal signifier of shock and existential fear. It is a quintessential meme for the angst not only over the physical and psychological turmoil to our normal lives to cope with the plague but even more so to the dystopia that progressive politics is fomenting (evoking riots and mayhem) - with support by a vast majority in government and public and private institutions and academia, mainstream media, high-tech and entertainment industry. The inexplicable reality that the Democratic presidential nominee is Joe Biden - given abundant and compelling evidence in video documentary that he suffers from serious cognitive disability - is the single most counter-logical factor to determining if the entire Progressive Party support infrastructure is suffering (beyond TDS) from "the emperor's new clothes" syndrome or has become so driven by hatred and loathing to become a pathological psychotic collective that instigates anarchist riots and mayhem and prosecutes the destruction of the Republic in order to be in complete control of whatever power structure that arises. "America" will be an oppressive footnote of woke history.
Joe Biden's confused crazy rants Sky News Australia video March 7, 2020 Host Rita Panahi - Biden's confused rants should have discounted him years ago. His status as the frontrunner in the Democratic presidential race highlights the party's hypocrisy when it comes to striking down Donald Trump. It's surprising the candidate, who is so confused that he has trouble remembering where he is and why he's there, has not been discounted. Biden's cognitive issues have been evident for some time but just watch the same media who for four years have been declaring Donald Trump mentally and physically unfit for office have a collective meltdown when Biden's mental faculties are questioned. See also: Biden's Dementia Symptoms and Garbled Speech on China and win back the House videos of Biden: "Together, I think we can win back the House -- we're gonna keep the House, increase it, and flip the Senate."
United States of Socialism Who's Behind It. Why It's Evil. How to Stop It. Denish D'Souza, Feb 2020 - For those who witnessed the global collapse of socialism, its resurrection in the twenty-first century comes as a surprise or even a shock. How can socialism work now when it has never worked before? In a pathbreaking new work by #1 New York Times bestselling author Dinesh D'Souza, you will discover a well-founded argument that the socialism advanced today by the likes of Alexandria Ocasio-Cortez, Bernie Sanders, Ilhan Omar, and Elizabeth Warren is very different from the socialism of Lenin, Mao, and Castro. Modern-day socialism is "identity socialism," a marriage between classic socialism and identity politics. Today's socialists claim to model themselves on the "socialism that works" in Scandinavian countries like Norway and Sweden. In reality, socialism abandoned the working class and found new recruits by drawing on the resentments of race, gender, and sexual orientation. United States of Socialism reveals how the Left uses the Venezuelan formula, decisively refutes this new face of socialism, chillingly documents the full range of the Left's gangster tendencies, and provocatively exposes the tactics of the socialist Left. See also: Death of a Nation Reviews Movie by Dinesh D'Souza See the full range of progressive media weaponizing reviews to attack the premise in D'Souza's film that compares the Left's relentless political attacks on the Trump presidency to their attacks on Lincoln in the 19th century. Note that the media wing of the Democratic party places D'Souza film in the category of "Propaganda" rather than "Documentary" in a patently hypocritical view that not only is their own content consistently leftist "propaganda" but so is that outpouring from all nodes in the fabric of the nations political discourse. Way beyond mere "propaganda" is their their complicity in promoting conspiracies and hoaxes (Russia and Ukraine) that involved highest officials in the the federal intelligence communities. This existential hypocrisy is evidenced in the current global crises over the coronavirus which a New York Times editor dubbed the Trumpvirus in the relentless effort by the Left to weaponize every opportunity arising in the course of human events to resist, injure, or defeat the Trump presidency.
Life, Liberty & Levin - The MAGA Doctrine Turning Point USA founder Charlie Kirk joins Mark to discuss the 2020 race and his new book 'The MAGA Doctrine - The Only Ideas That Will Win the Future'.
Update 10/9/2019: The Dems' insidious campaign to circumvent bilateraly established constitutional federal law by establishing state and city sanctuaries and officials usurping entire constituencies with their personal partisan political agendas. Case in point - President Donald Trump is coming to town next week for a campaign rally that is sure to draw thousands to downtown Minneapolis - prompting an abusive response from the city's top elected official.
After the Oct. 10 rally was announced, the mayor and other city leaders implied that they'd rather the president and his supporters stay home. Minneapolis Mayor Jacob Frey said Trump's "actions have been reprehensible and his rhetoric has made it clear that he does not value the perspectives or rights of Minneapolis' diverse communities. While there is no legal mechanism to prevent the president from visiting, his message of hatred will never be welcome in Minneapolis."
City Council President Lisa Bender echoed Frey's statements, saying Trump's "hate is not welcome in our community, but we cannot stop the visit."
In a statement Monday night, Trump campaign manager Brad Parscale accused Frey of "abusing the power of his office and attempting to extort President Trump's re-election campaign by conjuring a phony and outlandish $530,000 bill for security in an effort to block a scheduled Keep America Great rally." and "That Frey was demonstrating "an outrageous abuse of power" and that he was "trying to deny the rights of his own city's residents just because he hates the president." A campaign statement also pointed out that when then-President Barack Obama held a rally at the Target Center in 2009, police estimated that costs amounted to approximately $20,000.
Just one local example of the threat the Dems' manifestiation of their pathological Trump Hate Syndrome poses - unraveling the fabric of our Constitutional Democratic Republic - state by city by community. End Update
Jan 03, 2020: As a result of the killing of Iran's Supreme Terrorist Soleimani and Abu Mahdi al-Muhandis - deputy head of the Iran-backed Iraqi Popular Mobilization Forces (PMF) - look for Iran to factor in (and be emboldened to retaliate) by hysterical opposition by the Dems to vilify Trump's doctrine - a strategic shift of kenetic military response - to execute pre-targeted strikes on Iranian assets in retaliation to any future terrorist acts it or its proxies commit around the world resulting in the death of an American citizen.
Jan 7, 2020 Video chronicles of killing of Soleimani and Iran's retaliatory ballistic missile strikes on two bases in Iraq.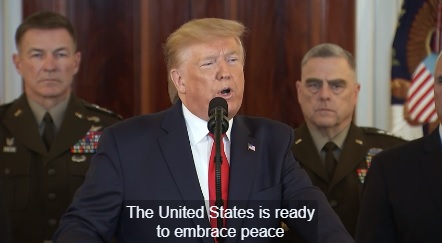 Trump's Iran Speech Annotated Washington Post Jan. 8, 2020 - Video and transcript - "Finally, to the people and leaders of Iran: We want you to have a future and a great future, one that you deserve, one of prosperity at home in harmony with the nations of the world. The United States is ready to embrace peace with all who seek it."
The Kavanaugh Hearings Oct, 2018
An Iconic Episode of Political Cognitive Bias
Schumer- No Presumption of Innocence - Senate Minority Leader Chuck Schumer said today Judge Kavanaugh, who is facing allegations of sexual misconduct, receives "no presumption of innocence or guilt" as a nominee seeking confirmation. Schumer called Thursday's hearing where one of Kavanaugh's accusers will testify part of a "fact-finding proceeding," not a legal proceeding. Later, Fake News and the Resistance referred to the hearings as a "job interview" to further distance it from complying to the mandate in the UN's Universal Declaration of Human Rights, Article 11 - that grants the accused "presumption of innocence". He takes Ford's testimony as "fact-finding" despite the known problems about her accusations.

#1 Ford admits she had been drinking. (Mental impairment)
#2 Ford cannot be sure what year the party took place.
#3 Ford cannot remember the location of the party.
#4 Ford cannot recall how she got to the party or how she got home.
#5 She has named 4 witnesses none of which support her claims. One of which does not even know Kavanaugh and didn't go to any parties with him.
#6 Her story is based on a "recovered" memory and has changed since she first told it. In her accounts to her therapist she claimed there were 4 in the room not not 2.
#7 The accusation dates back to a event she claimed happened over 35 years ago but she made no mention of it prior to 6 years ago (and that version of the event was different) and never mentioned Kavanaugh prior to her letter.
#8 65 women that went to school or worked with Kavanaugh have written in support saying they never witnessed anything like this.
#9 Fords parent's home was foreclosed on and Kavanaugh's mother was the presiding judge.
#10 Ford and her attorneys are Resistance members.

Guilty Until Proven Innocent The Women's March tweeted this despite the fact that Kavanaugh is accused of attempted rape, not rape, and that not only has he denied the allegation, but each of the alleged witnesses has denied any knowledge of the incident. As the evidence seems to pile up against Ford's claims, Democrats continue to insist that "survivors" should be "believed." Sen. Mazie Hirono (D-Hawaii) has called on men to "shut up and stand up" in these matters. She insists that men should believe accusers - seemingly with or without evidence - and has wondered why men would be "offended" by her demands that they "shut up." Presumidly- Ford's testimony=facts according to Schumer's improvised standard of "fact-finding" that denies the need for corroborating evidence or due process and demands the accused prove his innocence.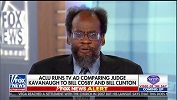 Former ACLU leaders blast 'appalling' anti-Brett Kavanaugh ad campaign Former VP Michael Meyers says the TV ad campaign, which compares Kavanaugh to famous sex abusers, violates the civil libertarian principle of presumption of innocence. "It's not ironic, it's tragic, It's hypocrisy. It's bald-face hypocrisy. It's outrageous hypocrisy. It's a violation of everything we believe in as civil libertarians. It's appalling, shocking. It's unacceptable." See also: Michael Meyers video ACLU under fire for sponsoring ad comparing Judge Brett Kavanaugh to Bill Cosby; former ACLU vice president Michael Meyers speaks out.

Senator Susan Collins - Video of Susan Collins' speech on final decision to confirm Kavanaugh. An exemplary model of critical thinking and unbiased cognition - upholding the most advanced principles (presumption of innocence) for arriving at a fair determination of the accused according to the US constitution and the UN's Universal Declaration of Human Rights

Michael Avenatti helped the Kavanaugh confirmation (Sept, 2018) - The initial Ford allegations sent the White House reeling..but in the coming days, stories of Kavanaugh's alleged debauchary as a high school and college student dribbled out from former classmates, as well as two additional claims by clients represented by attorney and Democratic presidential candidate Michael Avenatti - included testimony that in ten parties where women had been gang-raped - Kavanaugh had attended some of them. But the additional claims were widely claimed to be less credible than Ford's assault allegations and gave Kavanaugh's supporters ammunition to cast all of the charges as a political hit job (and a factor in Susan Collins' critical decision for her YES vote).

Presumption of Innocence - History Time by Lily Rothman October 5, 2018 - The Meaning of 'Presumed Innocent' Has Evolved. Here's How the Kavanaugh Hearings Fit Into That History

The entire episode reveals a concerted effort by the Democratic Party to subvert the enlightened principles for ascertaining guilt via critical-thinking, due process and civil liberties, with standards more akin to superstitious bias by medieval mobs and hegemonies.

After a week of unprecedented degree of scurrilousness (including uncorroborated allegations of involvement in serial gang-rapes) by Democrats against a supreme court nominee - a front-page article in the The New York Times by Matt Flegenheimer Oct. 12, 2018 headlined: "Democrats Debate if High Road in Politics Is Leading Anywhere".
Michelle Obama Wanted Democrats to 'Go High.' Now They Aren't So Sure. WASHINGTON - In 2016, Michelle Obama's words became the Democrat's defining creed to counter Donald J. Trump's battering ram of a presidential campaign: "When they go low, we go high." Two years later, the appeal of "high" seems low. As much as any policy tensions or messaging debate within the party, this question of tone - of how to combat Mr. Trump effectively without slipping into a pale imitation - is perhaps the central divide of this Democratic moment (and the next one, with the 2020 campaign looming). See also the Oct 13, 2018 version

The flabbergasting out-of-touch-of-reality by the Times editorial writers to claim that the "defining creed" of the Dem's frenetic resist to President Trump and his initiatives over the past two years has been "We Go High" - can only be explained by some form of hysterical-blindness-disorder manifesting from a clinical level of severe ideological cognitive bias.

Trial by Ordeal Trial by water was the oldest form of ordeal in medieval Europe. There were two forms, hot and cold. In a trial by hot water judicium aquae ferventis), also known as the "cauldron ordeal", a large kettle of water would be heated to the boiling point and a ring or jewel placed at the bottom. The accused person reached in to grab the object; if he seized it and removed his arm without injury, the accused was deemed innocent. In a trial by cold water, the accused would be tied, thrown into a river, and found innocent if she sank (and retrieved alive), guilty if she floated (and consequently burned on a stake as a proven witch).
Hysterical level of vilification in the Dems' and Mainstream Media's narratives leading up to the 2018 midterm elections
in the way Trump supporters are portrayed
Wherein the Left Resist and their Mainstream Media Allies pull out all stops to portray Trump and anyone who supports him as hate-filled, fascists whose rhetoric is complicit for a cluster of hate crimes arising between the Kavanaugh Hearings and the 2018 midterms. They also characterize anyone alarmed over the chilling prospect of caravans of tens of thousands of immigrants intent on breaking across our border - as racist, inhumane, white nationalists - and other defamatory identity tropes, calculated to end any rational debate over the potential threat to our national interest.
Example of media bias using opinion and testimony as "facts" to cast dispersion on Trump's border barrier
Since the major reason the president declared a national emergency to build physical border barriers is the growing upsurge of caravans of thousands of central american immigrants intent on finding sanctuary in the US - the USA Today article is a straw man argument (selection form) designed to distract from it's central purpose - and to further the Dem's campaign to keep open borders.
The "straw man selection form" focuses on a partial and weaker (and easier to refute) representation of the opponent's position. Then the easier refutation of this weaker position is claimed to refute the opponent's complete position.
Fact-checking Trump officials: Most drugs enter US through legal ports of entry, not vast, open border Alan Gomez, USA TODAY Jan. 16, 2019
When one subjects the "fact-checks" - with a critical analysis, it turns out it there is no way to know how much undetected drugs cross the border nor what percentage has passed through the ports of entry vs the open borders because no evidence exists. Abrogating due process - the article presents "testimony" - from convicted cartel members as "facts" and from Kerlikowske who says "Regardless of the number of drug dogs and technology and intelligence, the potential of smuggling the drugs in through a port of entry is far greater." therefore refuting the Dem's position that increasing port-of-entry security would be more effective than erecting barriers.
See Also: A-Level Critical Thinking
Tucker Carlson on Russia Hysteria And The Cost To America: The People In Charge "Have Lost It" 2/19/2018 (Segment starts 3:33 min into video)
Carlson: "Consider what happened last night on one cable news. It could have been any night really on cable news. CNN or MSNBC, take your pick. We just happened to be watching around 11 when this happened, so we're bringing it to you. This is from the most serious news program that NBC offers on cable. It's called The 11th Hour. There are two people in the following segment. The first is man called Malcolm Nance. Nance identifies himself as a 35-year veteran of counter-intelligence work, whatever that means. His most recent book, The Plot to Hack America was a national best-seller, thanks to heavy promotion from MSNBC. The second man on the screen is Brian Williams. Williams needs no introduction. He was anchor of the NBC Nightly News, back when that meant something. Williams is widely regarded as one of the smartest people in the news business. No news organization should traffic in garbage like this. News anchors exist to push back against nutty claims like these. Brian Williams bought them completely."
Williams: "Wow. Malcolm Nance this is why we ask you all the time to come on this broadcast. Scary stuff but it needs to be said, needs to be heard. Thank you sir so much for joining us once again."
Carlson: "Save the tape. Future generations won't believe it."
Iconic example of Mainstream Media's existential desperation to support Dem's resist politics by fomenting "Russia Hysteria"
Note: buried in Page 12 - is admission that: No evidence has emerged publicly that Mr. Trump was secretly in contact with or took direction from Russian government officials. An F.B.I. spokeswoman and a spokesman for the special counsel's office both declined to comment. See in the right-hand column - totally out-of-context - more gratuitous propaganda for maximum denigration of the presidency - a listing of "Trump's alleged untruths".
The existential threat the Mueller Statement of May 29 posed to our Democratic Republic
...Because it threw gasoline on the pathological fire of the Dem's and their media allies' to impeach the president...or how ripples in the ocean of legalese may result in a tsunami of socialist catastrophe.
Mueller's May 29, 2019 final statement the special counsel, declined to clear President Trump of obstruction of justice. "If we had had confidence that the president clearly did not commit a crime, we would have said so," Mr. Mueller said.
In terms that apply to an outcome in a criminal trial...being exonerated and being acquitted are not equivalent concepts in law. Acquittal simply means that the prosecution did not prove its case with sufficient evidence, that is beyond a reasonable doubt... To exonerate is to "absolve (someone) from blame for a fault or wrongdoing."
But the special council investigation is empowered to indict a suspect if there is sufficient evidence but has no authorization to acquit, exonerate, exculpate, or otherwise clear any suspect of guilt. Although exculpate refers to evidence that will cast doubt on a person's guilt in a criminal trial. To exculpate may also mean to clear someone of guilt.
Giuliani Slams Mueller Statement - May 29, 2019 - Giuliani, took issue with the special counsel underscoring that investigators were not able to exonerate the president on obstruction charges. "The reality is that he gave us his opinion on collusion and obstruction," Giuliani said on Fox News. "And his opinion is you can't bring a case (and) that's the end of it. That's what a prosecutor does. And you don't prove negatives. - What they've done here is a perversion," Giuliani continued. "A combination of him and the media. I don't know where this notion came that you have to exonerate."
Dershowitz: Shame on Robert Mueller for exceeding his role - The statement by special counsel Robert Mueller in a Wednesday press conference that "if we had confidence that the president clearly did not commit a crime, we would have said that" was putting his thumb, indeed his elbow, on the scale of justice in favor of impeachment. Dershowitz said Mueller must have a "motive" to "help the Democrats" because there was no reason to emphasize that it could not be proven that Donald Trump committed a crime or was involved in a criminal conspiracy.
The Muller Investigation Report - In early May 2019, 693 former federal prosecutors who worked in both Republican and Democratic administrations signed a statement asserting Trump would have been indicted for obstruction of justice were it not for the DOJ policy prohibiting the indictment of a sitting president.
John Marini joins "Life, Liberty & Levin" 2019 youtube video - Professor Marini discusses his book Unmasking the Administrative State: The Crisis of American Politics in the Twenty-First Century - Marini reveals the constitutional justification of what we now call populism. His argument is that the progressive political project amounts to regime change and sees our political crisis as a conflict between two incompatible regimes: The old regime of the Constitution, with all the changes made to it since the end of the 18th century, and the new regime installed by Progressives, which culminates in the administrative state, or the rule of "experts" who are legitimated by their supposed expertise rather than the consent of the governed. Establishing the theoretical coherence of the progressive project we call the administrative state finally clarifies what it is that people opposed to the "establishment" or "the swamp" or "Washington" or "elites" actually oppose and sees the election of President Trump as populist opposition to the slow growing tyranny of progressive bureaucracy. Prof. Marini illustrates the existential threat of the administrate state to our Republic, exposes the regressive philosophy from which it springs and argues for the reassertion of the Founding principles to restore self-government. See also: Google: tyranny+of+progressive+bureaucracy
Life, Liberty & Levin FOX News July 27, 2019 - Mark Levin delivers a scathing, comprehensive, definitive overview of the origin and process of the Democratic party's conspiracy to overturn the presidency of Donald Trump with the complicity of members at the highest levels of the deep state - weaponizing their authority, relentlessly propagandized by their media allies to effect a coup against the democratic republic's electoral will of the people.
The Most Lucid Commentary On Existential Politics On the Web
Victor Davis Hanson - the most clear-headed commentary on global and national issues by NRO contributor Victor Davis Hanson - a senior fellow at the Hoover Institution and the author, most recently, of The Second World Wars: How the First Global Conflict Was Fought and Won.
Update 9/26/2019 The Ukraianian Collusion Witch Hunt
After the Mueller Report failed to provide the Dems any evidence for impeaching the president, I was hoping the politics could restart addressing many of the critical issues our nation is facing. Unfortunately the Dem's clinical TDS unabated to immediately latch on to another even more dubious impeachable event in the president's phone conversation with the new president of Ukraine and inflated to an unprecedented public theater of a House Intelligence hearing.
Pelosi doesn't want to bring impeachment to a vote because she knows it wouldn't pass - killing that charade - nor does she care that all or any charges are credible. The Dems' strategy - in their obsession for power (abetted by their media allies) is to keep the nation and the presidency in a perpetual state of chaos and turmoil with a relentless theater of public spectacle until the 2020 elections - regardless of the permanent injury and existential threat to America's national and international welfare - clear evidence that they hate trump and crave power more than they love America.
The Schiff/Pelosi Existential Lies to Justify Impeachment Inquiry
In his opening statement at the House Intelligence Hearing, Chairman Adam Schiff read into the record what he called the "essence" of Trump's words - leading viewers to think he was quoting from the transcript of Trump's conversation with the President of Ukraine - when in fact it was a completely made up script suitable for for an act in UKRAINE COLLUSION! THE MOVIE! - PRODUCED BY DNC - intended to heighten comparison to a mafia shakedown. This became the model for the various Dems' desperate attempts to script "evidence" for finding Trump guilty of treason while at the same time totally ignoring the blatant quid-pro-quo crime on behalf of his son extended to the Ukrainian President, boasted by Joe Biden on tape.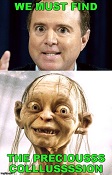 Schiff Gets Crushed for 'Making up Quotes' About Trump Controversy Claims It's 'Parody by Madison Summers September 26, 2019 - House Intelligence Chairman Adam Schiff (D-Calif.) is claiming that his opening remarks during Thursday's House Intelligence hearing with acting Director of National Intelligence Joseph Maguire were meant to be "part in parody," as he's being called out for them. The hearing is surrounding a whistleblower report on President Donald Trump's previous call with the Ukrainian president. The White House released the transcript of the phone call between the two leaders after increased impeachment pressure by House Democrats and the House speaker's launch of a formal impeachment inquiry. The whistleblower's complaint was also released to the public on Thursday ahead of the hearing.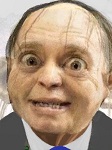 Schiff offered a "more dramatic" version of the president's words during his opening statement at Thursday's hearing. In part, Schiff suggested: "In essence, what the President Trump communicates is this: We've been very good to your country. Very good. No other country has done as much as we have. But you know what, I don't see much reciprocity here. You know what I mean? I hear what you want. I have a favor I want from you through. And I'm going to say this only seven times, so you better listen good. I want you to make up dirt on my political opponent, understand? And don't call me again," Schiff added. "I'll call you when you've done what I asked."
Schiff's Dishonest B Movie His little skit wasn't funny at all because it was a brazen lie packaged as truth by Nate Jackson Sep. 27, 2019 - "Rep. Adam Schiff acknowledged on Thursday that he made up parts of the Ukraine phone call transcript when he delivered his opening statement at a much-watched TV hearing with the U.S. top intelligence officer," reports The Washington Times. That's right; at a time when Democrats are pounding on the table for impeaching the president, and during a hearing grilling acting Director of National Intelligence Joseph Maguire, the chairman of the House Intelligence Committee is spouting utter fiction as justification. Schiff argued that the record of President Donald Trump's phone call with Ukrainian President Volodymyr Zelensky "reads like a classic organized-crime shakedown." Actually, Schiff's characterization is more like B-movie acting. "Shorne of its rambling character and in not so many words, this is the essence of what the president communicates, Schiff said. He went on to parody the call while effectively insinuating that he was quoting Trump from the transcript.
Adam Schiff has a message for witnesses of Trump's misconduct CNN Wolf Blitzer interviews Adam Schiff after Intelligence Committee Hearing (comments at end about Schiff's justification for "mocking" the president's dialog in the transcript - because he thought it was accurate that the president was speaking like an organized crime boss).
Intel Chair Schiff and Ranking Member Nunes Opening Statements on House Intelligence Committee Hearing CSpan Video Sept. 26, 2019
What Authority Has a Formal House Impeachment Inquiry?
Efforts to Impeach Donald Trump Wikipedia - Various people and groups assert that U.S. president Donald Trump has engaged in impeachable activity both before and during his presidency, and talk of impeachment began before he took office. Formal efforts were initiated by representatives Al Green and Brad Sherman, both Democrats, in 2017, the first year of his presidency. On September 24, 2019, Speaker of the House of Representatives Nancy Pelosi announced that six committees would undertake formal impeachment inquiries after reports about controversial interactions between Trump and the country of Ukraine.
The House's role in the impeachment inquiry process September 25, 2019 by Scott Bomboy - House Speaker Nancy Pelosi announced an impeachment inquiry would be made against President Donald Trump into allegations that he acted improperly in talks with Ukrainian leaders. So what is an impeachment inquiry and where does it fall in the range of the House's constitutional powers? Scholars Steven G. Calabresi and Michael J. Gerhardt discussed the Founders' impeachment-process intent in an essay for our Interactive Constitution project. "The different powers of the House and Senate further reflect the Framers' hopes for the Senate's disposition toward the implementation or protection of classical republican values, such as ennoblement through public service," Calabresi and Gerhardt wrote. "Even with its 'sole' power to impeach, the House may only initiate a legislative action but must depend on the Senate to complete the job, whether it entails enacting a law or convicting and removing a high-ranking official, such as the President, for serious misconduct in office." The impeachment process and the super-majority Senate vote, they explained, "are designed, as James Madison explained in The Federalist No. 58 as a 'shield to some particular interests, and another obstacle generally to hasty and partial measures.'"
Must the House Vote to Authorize an Impeachment Inquiry? The Ukraine Connection by Keith E. Whittington, October 9, 2019 - Since taking control of the U.S. House of Representatives in the midterm election of 2018, the Democrats have been exploring how it might be possible to pursue an impeachment inquiry while retaining some plausible deniability about whether they are actually doing so. As the center of gravity in the caucus shifted toward impeachment after the revelation of Trump's phone call with Ukrainian President Volodymyr Zelensky, Speaker of the House Nancy Pelosi finally announced that the "House of Representatives is moving forward with an official impeachment inquiry." But what counts as an "official impeachment inquiry," and what is required to move forward with one? House Minority Leader Kevin McCarthy sent a letter to Pelosi asking her to "suspend" the impeachment inquiry until "transparent and equitable rules and procedures" could be put in place and a floor vote authorizing an impeachment inquiry could be taken. Pelosi responded that no vote was necessary. Now White House Counsel Pat Cipollone has written to Pelosi informing her that the administration will not cooperate with the House's "constitutionally invalid" impeachment inquiry, in part because the House had not voted "to authorize such a dramatic constitutional step" or provided the president with "due process protections."
White House to House Dems: Impeachment inquiry 'violates the Constitution' Oct 8, 2019 by John T. Bennett - White House officials announced Tuesday they will refuse to cooperate with the House impeachment inquiry focused on President Donald Trump's request that Ukraine's president investigate Joe Biden and son Hunter. The move amounts to the latest escalation in the three-week-old impeachment saga, with the White House arguing Speaker Nancy Pelosi has set up a "legally unsupported" probe by opting against holding a floor vote on whether to launch a formal impeachment inquiry.
Pelosi's impeachment drive is all politics, no law by Andrew C. McCarthy Oct. 16, 2019 - The president is correct that the Constitution gives the impeachment power to the House of Representatives. The power is not given to the speaker of the House or to a cabal of partisan committee chairmen. It belongs to the House as an institution. The House acts as an institution by voting. On the matter of conducting an impeachment inquiry, the House has not voted.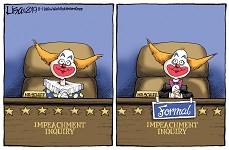 Dems Pass Impeachment Inquiry on Party-Line Vote Pelosi's resolution essentially rubber-stamps the Democrats' impeachment efforts. Thomas Gallatin, Nov. 1, 2019 - The Democrat-controlled House finally voted Thursday on Speaker Nancy Pelosi's anti-Trump impeachment-inquiry resolution, which easily passed 232 to 196 along party lines. Not a single Republican voted in favor of the Democrats' "inquiry," while two Democrats broke with their party in voting against it. In any case, the resolution merely rubber-stamps the coup 2.0 charade Democrats have already been running. Let's just say it's ironic that this witch hunt advanced on Halloween. Following the vote, Pelosi bloviated, "We gather here - to proudly raise our hands to protect and defend the Constitution of the United States." What outrageously phony claptrap. She then disingenuously asserted, "This is not any cause for any glee or comfort. This is something that is very solemn, that is something prayerful, and that we had to gather so much information to take us to this next step." See more Lisa Benson Editorial Cartoons
We're speaking with House Speaker Nancy Pelosi LIVE at the Texas Tribune Festival! (Video 1:19:31) Sept. 28, 2019 - Pelosi described the impeachment inquiry to Smith as "a very sad time" for the U.S. "There is no joy in this," she said. "We must be somber, we must be prayerful and we must pursue the facts further to make a decision as to did this violate the Constitution of the United States. Which I believe it did." Now, she seems to have sharpened her language in her interview with Tribune CEO Evan Smith, saying she thinks "there's a cover-up of the cover-up."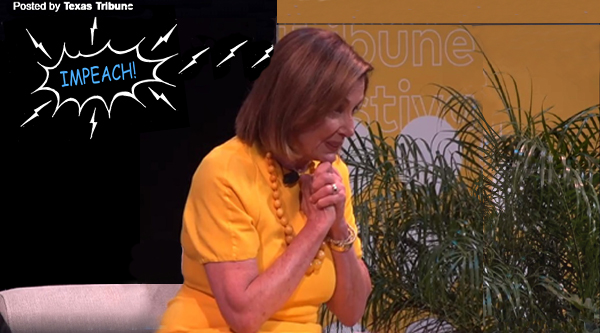 Pelosi says she's heartbroken, prayerful - no joy in impeachment.
Pelosi's Permanent Impeachment By proceeding by fiat instead of a full House vote, the speaker sets a terrible precedent by William McGurn Sept. 30, 2019 - Mrs. Pelosi has no precedent for what she has done, and by eliminating a House vote, she has denied the House minority the opportunity to be heard before Congress begins exercising its most formidable constitutional power short of declaring war: the process of removing an elected president, In 1974, Rep. John Conyers, a member of the Judiciary Committee, helped draft the articles of impeachment against Nixon. A quarter-century later, when a Republican House was about to impeach Bill Clinton, he insisted that the minority be granted subpoena power along with the majority. Democrats were given that power in the Clinton impeachment, just as Republicans had it in Nixon's - but it's tellingly absent in Mrs. Pelosi's bid against Mr. Trump. Meanwhile, with her decision to proceed with impeachment by fiat, Mrs. Pelosi has set many disturbing precedents - none more terrible than the idea that all you need is a willing speaker and you can put a congressional committee in permanent impeachment mode, using its powers to try to overturn an election. "Until now, only the full House could trigger impeachment proceedings," says Mr. Collins. "By denying that vote, she is laying the ground for perpetual impeachment proceedings - and transforming the most severe constitutional power into an irreverent messaging tool." (mg note: ...which the fake news media will wield relentlessly in their complicity with Dems to destroy Trump's reelection.)
Pelosi Blatantly Lies During GMA Interview About Schiff's Reading of Ukraine Transcript by Leah BarkoukisLeah Barkoukis: Oct 03, 2019 - House Speaker Nancy Pelosi falsely claimed in an interview with ABC's George Stephanopoulos that House Intelligence Committee Chairman Adam Schiff's fabrication of the transcript between President Trump and Ukrainian President Zelensky was actually real. Schiff improvised most of the transcript he read during last week's hearing with acting Director of National Intelligence Joseph Maguire.
Stephanopoulos: "I know you support Chairman Schiff, but was it right for him to have that dramatic interpretation of the president's transcript of the phone call at the hearing last week?"
Pelosi: "I want the American people to know what that phone call was about. I want them to hear, it. So yeah it's fair," Pelosi said Thursday on Good Morning America. "It's sad, but it's using the president's own words."
Stephanopoulos: "But those weren't the president's words, it was an interpretation of the president's words. They're saying he made this up."
"He did not make it up," Pelosi insisted.
Ex-Envoy to Ukraine 'Devastated' as Trump Vilified Her
The third "witness" in the Dems' impeachment circus, Marie Yovanovitch, took 21 minutes in her opening "testimony" to wrap herself in association with the proud history and legacy of iconic State Department ambassadors who served with honor, loyalty and self-sacrifice, specifically including J.Christopher Stevens murdered along with 3 other service members in the Benghazi Embassy.
Ex-Envoy to Ukraine 'Devastated' as Trump Vilified Her As Marie Yovanovitch testified, President Trump tweeted insults at her, drawing charges of witness intimidation WASHINGTON - The former United States ambassador to Ukraine told the House impeachment inquiry on Friday that she felt threatened by President Trump and "shocked, appalled, devastated" that he vilified her in a call with another foreign leader, as Mr. Trump attacked her in real time on Twitter, drawing a stern warning about witness intimidation from Democrats.
Adam Schiff read into the congressional record a tweet made in real time by President Trump critical of Yavanovitch's tenure and said, "The president implicitly threatened you in that call record ... and now the president in real time is attacking you. What effect do tou think that will have on other witnesses willingness to come forward and expose wrong-doing?" Yovanovitch replied: "um, ah, it's very intimidating" Robert Goldman (Council for Democrats) joined with Schiff in a number of similar questions also asked her specifically about how she "felt" about his insults/attacks/vilification/threats. She dutifully "testified" to each accusation, with iterations of "feeling" - threatened/appalled/shocked/devastated/humiliated/intimidated.
House Impeachment Inquiry - Yovanovitch Testimony CSPAN 2 video (full testimony) - End Update
Big Tech Censorship Shapes Impeachment Coverage Brenda Walker, 11/15/2019 - There has been a growing clamor against the heavy hand of Big Tech meddling in political and cultural affairs in the United States. Concerned citizens complain, but Washington has done nothing to diminish the extreme power of Google in particular. Prof. Robert Epstein has warned against Google's use of its Search function to influence voters to embrace the liberal side. Last July, the Senate held a hearing titled Google and Censorship through Search Engines where Dennis Prager testified that Youtube (owned by Google) had restricted access to 56 of PragerU's 320 five-minute videos that explain history and politics to young people because schools have become so deficient. Silicon Valley investor and PayPal co-founder Peter Thiel has accused Google of improperly working with Red China, including "the seemingly treasonous decision to work with the Chinese military and not with the US military." On Wednesday, Tucker Carlson interviewed Floyd Brown, the co-author of the new book Big Tech Tyrants. Watch Youtube video
Dear President Trump: If you do not end censorship by Big Tech, you will lose the election and thrust America into a violent civil war 06/16/2019, by Mike Adams - Pay attention to the fact that the intolerant, bigoted Left in America today has zero respect for freedom of speech or the rule of law. Over the last two years, they have been systematically silencing all conservative, Christian and pro-Trump voices in order to deliberately suppress their speech. Now, left-wing tech giants are even silencing whistleblowers like James O'Keefe (Project Veritas), setting a new precedent that says all whistleblowers who make Leftists look bad will be censored and de-platformed...If Trump thinks he can win the election in this environment, where Google, Twitter, Pinterest, Facebook, Apple, YouTube, Snapchat and all the other tech giants are selectively silencing pro-Trump independent voices, he's kidding himself.
Google's Image search has a massive celebrity sexism problem wired May 28 by James Temperton - [This article concerns how Google image search algorithims are biased in presenting results for females that pertain to body and appearance in marked contrast to results for males that pertain to careers, achievements, etc. But the cause and effect of the algorithmic process described provides insight to why Googles' collective political/ideological bias manifests in both image and topic searches for conservative content.]
Google Wants To Hack 2020 Election Tucker Carlson examines Google's algorithms and how they benefit Democrats ahead of 2020.. James Damore, a Google whistleblower was fired by the company for his totally conventional, moderate political views and in the video, describes the culture of bias in the most powerful company in the world, to remake the American political landscape. There is a term for using a company's dominance on the internet to sway the outcome of an election - it's a term you've heard constantly from talking heads on television for more than two years (about Russia!, Russia!). It's called hacking an election. Google wants to hack the 2020 election. See also: google algorithms political bias
The existential threat from cyber-enabled information warfare Bulletin of the Atomic Scientists by Herbert Lin Jun 28, 2019 - Search engine optimization techniques enable gaming of search algorithms to promote the visibility of false, misleading, or worthless information.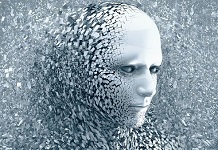 World without Mind How Google, Amazon, and Facebook Shape Your Mind 2018 Review by Samuel James - The Existential Threat of Big Tech. World without Mind advances a sharp but increasingly compelling proposal, that the digitization of Western life - especially the digitization engineered by tech giants Google, Amazon, and Facebook - represents not just an epochal landmark in accessibility and convenience, but an outright assault on things that matter much more. Google, Foer warns, is the undisputed gatekeeper of public information, and it desires to reach all areas of life. Amazon has forever altered the commercial relationship between creatives and the people who would support their work, and Facebook's algorithms subtly manipulate millions to see the parts of their world Mark Zuckerberg's engineers believe they should see. All of this trends, Foer writes, toward a technological monopoly on human thought itself: When it comes to the most central tenet of individualism - free will - the tech companies have a different way. They hope to automate the choices, both large and small, that we make as we float through the day. It's their algorithms that suggest the news we read, the goods we buy, the path we travel, the friends we invite into our circle.
Gutfeld on 'existential' being word of the year The Five: Dec. 03, 2019 - Dictionaries used to be awesome. Now they're just like every other medium: Full of anxious social climbers, straining for relevance.
Dissecting Dystopia By Merrill Perlman Aug. 29 2016 - This unusual election season has many writers falling back on philosophers and philosophy to describe what's happening. Two words thrown around a lot are "dystopia" and "existential." Let's muse about those. "Dystopia", the Merriam-Webster Dictionary says, is "an imaginary place which is depressingly wretched and whose people lead a fearful existence." The root of "existential" is, of course "exist." The philosophy of "existentialism" is based less on existence itself and more on humanity, of individuals finding their true selves through free will, through underlying themes like anxiety, knowledge that death is inevitable, and dread. In "existentialism," society itself is unnatural, political rules are arbitrary, and even science is not necessarily a good thing. Individual responsibility is paramount. Existential Crisis is swiftly becoming dystopian reality. As soon as alternative facts, fake news, enemy of the people propaganda became normalized, society slipped and the descent into Fascist Inferno wasn't hyperbole but veracity. MG Comment: Realistically, I would replace "Fascist Inferno" with "Socialist Dystopia" considering the Dems dysfunctional obsession to sustain impeachment turmoil throughout 2019. End Comment
Why the Democrats Must Not Win David Limbaugh, author of 'Guilty by Reason of Insanity': fears a 'horror show' if the left regains political power - On Mark Levin 'Life, Liberty & Levin' Oct. 28, 2019.
Barron Trump referenced by Dems' impeachment witness 5 Dec 2019 video clip - In her answer to a scripted question by Democratic senator Sheila Jackson Lee: "What comparison, Professor Karlan, can we make between kings - what the framers were afraid of, and the conduct of the president today?" Stanford law school professor Pamela Karlan - the Democrats' witness and impeachment expert - included the comment: "While the president can name his son Barron, he can't make him a baron." This prompted a fierce rebuke by Republican representative Matt Gaetz. The professor later apologized at the hearing but was compelled by TDS to include a dig at the president. "I wish the president would apologize obviously for the things that he's done that's wrong, but I do regret having said that."

Dems try to educate us on 'virtues' of impeachment Hannity: Dec 4 2019 - House brings in 3 committed Democratic scholars (Republicans get to call one independent) to provide expert testimony on impeachment law.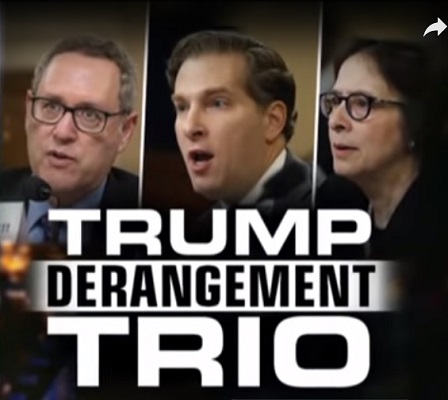 Update May 29 2020 (m-g comment: To include a poster child for TDS in academia like Pamela Karlan in the 20-member Facebook oversight board guarantees it is tilted with 'radical liberal bias' - bereft of any credibility for objectivity and political balance. end m-g comment)
End Update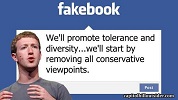 Most of Facebook Censorship Board Has Ties to Leftwing Billionaire George Soros Judicial Watch May 29, 2020 - The recently appointed Facebook oversight board that will decide which posts get blocked from the world's most popular social networking website is stacked with leftists. The information uncovered by Judicial Watch shows that the group of 20 is overwhelmingly leftist and likely to restrict conservative views. More than half of the members have ties to Soros, the philanthropist who dedicates huge sums to spreading a radical left agenda that includes targeting conservative politicians. Other Facebook oversight board members have publicly expressed their disdain for President Donald Trump or made political contributions to top Democrats such as Barack Obama, Hillary Clinton and Elizabeth Warren. As one New York newspaper editorial determined this month, the new Facebook board is a "recipe for left-wing censorship." The new board has only a few token conservatives such as Stanford law professor Michael McConnell, a senior fellow at the Hoover Institution. The overwhelming majority of those making Facebook's "final and binding decisions on whether specific content should be allowed or removed," are leftists.
Prof Jonathan Turley: 'This is wrong,' being mad is no basis for impeachment Dec 4, 2019 - video: Jonathan Turley, professor at George Washington University Law School, delivers his opening statement to testify as a scholar of constitutional law at the House Judiciary Committee's public impeachment hearing.
DOJ Watchdog On Russia Probe: No Evidence Of Bias, But Problems With Surveillance December 9, 2019 - Heard on All Things Considered by Ryan Lucas - Overall, Horowitz's report found no evidence that the FBI and Justice Department acted with political bias in the broad frame of the Russia investigation. This raises the aphorism "Absence of evidence is not evidence of absence" since it is unlikley Deep State intelligence experts would leave a trail of incriminating evidence of political bias. So the limitations and restrictions of Horowitz's investigation does not justify a claim by Dems that there was no political bias or Deep State conspiracy - only that he found no evidence of such. The much greater scale and scope of Attorney General William Barr's investigation - now underway, will provide a much more definitive examination as to whether there is evidence of a Deep State and/or political bias by agents involved in obtaining FISA warrants to spy on the Trump campaign in 2016.
Is It Ever OK for a President to Ask a Foreign Country to Investigate a Political Rival? Sometimes, yes- which is why Donald Trump's potential impeachment hinges on his motive in doing so. by Edward B. Foley October 06, 2019 - Democrats seem to assume the answer is no, that this kind of request could never be proper, given the implications for our electoral system. "Smoking gun" is what they say about Trump's urging Ukraine- and now also China- to investigate Joe and Hunter Biden. Republicans, meanwhile, contend that it is perfectly normal, and justified, for Trump as president to ask the Ukrainians to look into potential corruption that involves Americans and could, in theory, affect U.S. relations with that country. "This is not about politics. This is about corruption," Trump told reporters outside the White House on Friday. But the real answer to this question is more complicated. History shows that a president sometimes might be justified in asking a foreign country to investigate a political rival, including a former vice president. So, the mere fact of Trump's request for an investigation into the Bidens, without considering the circumstances of the request, is not enough to impeach him. In order to prove Trump abused his presidential powers to the point that he no longer can be trusted in exercising them- the constitutional standard for impeachment- Congress must establish Trump's intent in making the request. Was it done in good faith, with U.S. foreign or domestic interests in mind, or in bad faith, merely for Trump's personal and political benefit? To prove the latter, Congress can't rely on Trump's words alone; it must show that the charges of corruption against Biden are justified.
House Speaker Nancy Pelosi has a constitutional obligation to send articles of impeachment to the Senate, Judge Andrew Napolitano said 12/19/2019
Impeachment of Donald Trump Wikipedia Dec 18, 2019
When Hate Becomes an Agenda Victor Davis Hanson - Dec. 15, 2019 - Trump so infuriated his opponents that, rather than find arguments to convince a majority of Americans that the president's policies were flawed, his enemies instead sought to destroy him. When a party, an ideological movement, and an entire political agenda are based on hatred, people and policies become warped. The left-wing loathing of Trump has now tainted almost every Democrat's agenda and unhinged most of the party's major players. Impeachment has turned into a cruel caricature of a rare constitutional remedy for presidential criminality. Justice Department Inspector General Michael Horowitz's report proved a compendium of FBI lying, fraud, and vendetta. There is not a single prominent figure in Horowitz's lengthy report who has not left a written or video trail of anti-Trump bias (James Comey, Peter Strozk, the Ohrs, Lisa Page, Kevin Clinesmith) or has had some sort of questionable financial relationship with the Clintons or their affiliates (Alexander Downer, Andrew McCabe). Meanwhile, the progressive presidential field is in a sort of collective meltdown, as candidates begin recalibrating and trading accusations as they fear their own early anti-Trump agendas have little public support.
Joe Biden Brags At CFR Meeting About Withholding Aid To Ukraine To Force Firing Of Prosecutor FLASHBACK video, 2018: Posted By Tim Hains On Date September 27, 2019 - The video transcript of Biden bragging about demanding the Ukrainian President fire a prosecutor investigating Burisma Holdings a Ukrainian company with a history of corrupt practices and who since 2014 has been paying Biden's son Hunter tens of thousands of dollars each month as a board member- in order for Biden to release a billion dollars of military aid already authorized by the U.S. This is prima facie evidence of the Vice President demanding a quid pro quo for personal gain (to protect his son from potential loss of huge sums of cash).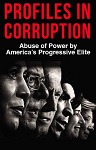 Profiles In Corruption Abuse of Power by America's Progressive Elite Jan. 18, 2020 by Peter Schweizer - In his expose of tomorrow's headlines, Schweizer attacks the plague of corruption in DC and goes after the 'Biden Five' - family members who made millions of Joe Biden connections. Using extensive documentation to reveal the network of corrupt tributaries which feed the Washington DC swamp (which President Trump campaigned to 'clear out'). James Biden's firm received $1.5 billion in government contracts, despite having no experience, during the Obama administration. Frank Biden is linked to projects receiving millions in taxpayer loans from the Obama Administration, despite having no experience. Hunter Biden's firms scored business deals with people and entities tied to the governments of Russia, China, and Kazakhstan, and those deals "reportedly scored him hundreds of millions of dollars." Elizabeth Warren's son-in-law, with whom she is close, produced a film backed by the Iranian government and one of her little-known corporate and international ties is directly tied to her son-in-law, Sushil Tyagi, husband of her daughter Amelia. Schweizer's book also contains blockbuster revelations on Sen. Bernie Sanders (I-VT), Sen. Kamala Harris (D-CA), Sen. Amy Klobuchar (D-MN), Sen. Cory Booker (D-NJ), Sen. Sherrod Brown (D-OH), and Los Angeles Mayor Eric Garcetti (D). Schweizer's writing resembles the fast-paced and bullet-proof case laid down by a criminal prosecutor for crimes on a scale which will be shocking to the average man or woman who believes every representatives in high office would be held to account for any corrupt profiteering. Turns out - some of the most corrupt politicians are those who pontificate on how superior their moral and patriotic credentials are, than the rest of us.
Adam Schiff On Stephen Colbert Comedy Youtube Video - Adam Schiff on Late Night Comedy reveals how solemn he feels about impeaching the president, Dec 13, 2019
The Dem's Impeachment Circus winds up with the House passing articles of abuse of power and obstruction of justice but Pelosi withholds transmitting articles to senate - a constitutional requirement for impeachment to proceed.
Articles of impeachment not headed to Senate imminently See video of speaker replying to question: "Can you guarantee that the impeachment articles will at some time, be sent over to the senate...Can you guarantee that?" Her reply: "We're not having that discussion," Pelosi said when asked if the House may never send the articles. Pushed on whether she can guarantee the articles will be transmitted to the Senate at some point, the speaker's obfuscated answer: "That would've been our intention but we'll see what happens over there."
White House considers arguing that Trump wasn't impeached by Ben Tracy, Grace Segers Decmber 20, 2019 - The White House is considering making the case that Mr. Trump has not been impeached based on an opinion piece by Harvard Law Professor Noah Feldman on Bloomberg's opinion page Thursday. Feldman was one of the legal experts called by Democrats to testify before the House Judiciary Committee earlier this month and has advocated for Mr. Trump's impeachment and removal from office. "Impeachment as contemplated by the Constitution does not consist merely of the vote by the House, but of the process of sending the articles to the Senate for trial," Feldman wrote in Bloomberg. "Both parts are necessary to make an impeachment under the Constitution: The House must actually send the articles and send managers to the Senate to prosecute the impeachment. And the Senate must actually hold a trial. If the House does not communicate its impeachment to the Senate, it hasn't actually impeached the president. If the articles are not transmitted, Trump could legitimately say that he wasn't truly impeached at all," Feldman wrote.
However, Harvard Law Professor Laurence Tribe wrote on Twitter that he disagreed with Feldman's analysis, saying that "under Art. I, Sec. 2, Clause 5, he was impeached on Dec 18, 2019. He will forever remain impeached. Period." That portion of the Constitution says that the House of Representatives "shall have the sole Power of Impeachment."
Can Dems hold off transmitting impeachment articles to senate in perpetuity and is Trump not officially impeached until they do?
Pelosi threatens to delay Senate impeachment trial Some legal scholars have suggested she could consider refusing to transmit articles of impeachment to the Senate. Though the House adopted two articles of impeachment charging Trump with abuse of power and obstruction of congressional investigations, it must pass a second resolution formally naming impeachment managers to present the case in the Senate. That second vehicle triggers the official transmission of articles to the Senate...but Pelosi instead will be empowered to pick managers at her discretion and without a deadline. Rep. Earl Blumenauer (D-Ore.) argued that the House could use the delay to continue to build on its evidence for impeachment, and possibly to score additional legal victories that could unlock troves of new evidence and witness testimony that the Trump administration has withheld from Congress.
An Impeachment Role for the Supreme Court? by Conrad Black December 18, 2019 - The Democrats claim Trump exceeded his powers, without much specificity, and they accuse him of contempt of Congress for refusing to cooperate with a proceeding that gave him none of the relevant rights accorded to defendants by the Bill of Rights. ...the Senate should consider voting to send it to the Supreme Court, to determine whether what is afoot is just a naked attempt to embarrass a partisan opponent by attempting to incite public belief that President Trump may be guilty of a very serious offense, without actually alleging one or citing any evidence of one.
How to Fix Impeachment Nine experts on what's gone so wrong with the Trump proceedings - and what America should do about it. The proposals include a rule to prevent conflicts of interest among committee members, dusting off century-old tools to hold uncooperative witnesses in jail, an impeachment shot clock and letting the Department of Justice have a bigger role in presidential oversight in general. And one expert thinks that, with so much else that has failed, maybe process fixes can't save us anymore - that the removal of a president should be left up to elections alone.
Majority Leader Mitch McConnell speaks on Senate floor after House impeachment vote See video: Dec 19, 2019 - McConnell lays bare the Dems partisan crusade to impeach President Trump even before he was inaugurated. "The house's conduct risks deeply damaging the institutions of American government. This particular House of Representatives has let its partisan rage- at this particular president- to create a toxic new precedence that will echo well into the future."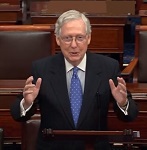 Sen. Mitch McConnell says Senate remains at an impasse over impeachment logistics Sen. Chuck Schumer continues to demand new and different rules for President Trump Dec. 20 2019 - Schumer had requested a "special pre-trial guarantee of certain witnesses whom the House Democrats, themselves, did not bother to pursue as they assemble their case," McConnell said, leaving the status of the trial in limbo. "Meanwhile - other House Democrats seem to be suggesting they prefer never to transmit articles - fine with me." McConnell said.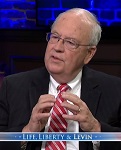 Ken Starr on Life, Liberty & Levin Dec. 23, 2019 - Former independent counsel Ken Starr says the precedent-shattering Democrats' impeachment of President Trump is a 'nasty lesson' in how not to conduct an impeachment. Starr elaborated. In his view, Speaker Nancy Pelosi "seized power" that rightfully belonged to the whole House in the way she began the impeachment process. "She unilaterally, without a debate in the House - she just said 'here it is,'" Starr said. "She exercised a quasi-monarchical power and, I think, imperiously seized the power of the House and said this is now an impeachment inquiry." And by threatening to withhold the articles of impeachment from the Senate over concerns about the rules of a Senate trial, Starr added, "she is intruding into the power of the Senate." Starr also said that Pelosi's signals to the Senate over sending the impeachment articles violate the "basic, unwritten rule of comity" meant to exist between the two chambers. "She has no authority to do it. It's unthinkably and unpardonably intrusive. It's yet another, Mark, abuse of power, or an attempted abuse of power."
In their relentless effort to legitimize their impeachment charade - Dem's provided two days of hyper patriotic, constitutional pomp and ceremony video theatrics. First - speaker Pelosi held an "engrossment ceremony" to sign the bill with 20 embossed pens she distributed amongst the other Democrats in Congress including Maxine Waters who has been calling for Trump's impeachment since 2017. - Then a 9-member precession delivered the document, a 1,416-word leather-bound warhead, the "Articles of Impeachment Against Donald John Trump," cradled at the forefront with all the pageantry and solemnity of a sacred scroll to the senate chamber. Then the next day, the caravan of trial managers appointed by Pelosi performed the ritual march from house to senate where Adam Schiff officially introduced the "articles" to the senate.
The rare and bizarre ritual of marching the impeachment articles from the House to the Senate
House Dems present articles of impeachment to the U.S. Senate January 16, 2020 - The House Democrats selected by Pelosi to serve as managers of President Donald Trump's impeachment trial conduct a ceremonial procession march to the U.S. Senate to present "articles".
Forever and Ever: The Stain of Impeachment and Vladimir Putin's Reign Trumpet Daily Radio Jan 16. 2020 - An audio narration overview of the Dem's impeachment circus ending with Pelosi (posing with managers Nadler and Schiff) declaring that Trump will be "impeached forever" which mainstream media instantly hyped into emphatic claims about how impeachment will be a permanent stain on the Trump legacy. Includes live soundbites of Dem's hyperbole like Pelosi's comment after articles were presented: "This is about the Constitution of the United States, and it's important for the president to know and Putin to know that American voters - voters in America - should decide who our president is," - in a pathetic attempt to revive the failed 'Russia collusion' charge against Trump.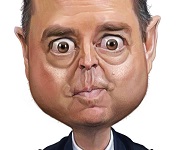 Adam Schiff's Eyes Deemed Existential Threat to TV Viewers Jan. 23, 2020 E. Williams - Atlanta - Researchers at the CDC (Centers for Disease Control and Prevention) are warning those who attempt to watch the Senate impeachment trial. Beware, your sanity could be at risk. Scientists say Congressman Adam Schiff's eyes are an existential threat to viewers. "We want to especially warn millennials, those susceptible to hypnosis, and other young Democrats," Dr. Roy Stanton explained. "Mr. Schiff has already spoken for many hours in the opening days of the impeachment trial. Already, reports are coming in from across the country that liberal viewers are being lulled into a trance-like state after as little as 10 minutes of watching him talk. "As Schiff drones on with his conspiracies about the president, brain cells diminish and IQ's plummet. Many of these people can't afford to lose much of what they already have. If you're someone who's, say, bought into the global warming hysteria, you're extremely vulnerable to believing the crap coming out of Schiff's mouth."
What Bolton means for impeachment Politico Playbook Jan. 27, 2020 - The NYT monster scoop - that John Bolton has written in a draft of his book that President Donald Trump ordered aid to Ukraine held until it investigated the Bidens - reminds the United States Senate and the American people of a reality that was, until now, easy to forget: Bolton is going to tell his story, it's just a question of what medium it appears in first - a book, a television segment or a sworn testimony. In some ways, there's nothing new here. The revelation confirms what nearly two dozen associates and employees of TRUMP told House investigators. The only people who say the opposite are the president and his associates. The story is as bad as can be for Trump. Bolton is now contradicting the president's claim that he did not tie the aid to investigating Joe Biden, and he is a direct eyewitness. It comes at the absolute worst time for this White House: as the Senate is days away from deciding whether to call witnesses in the impeachment trial. Bolton is dangerous because he's unmoored from Trump. He clearly does not care what the president's orbit thinks of him. His 528-page book is titled, "The Room Where It Happened," with the words contained inside an oval (hint, hint). It is scheduled for release March 17.
Bolton Is The Snake In The Poem Trump Read During The 2016 Campaign Tucker Carlson: video January 27, 2020 - Back during the 2016 campaign, Donald Trump used to recite a poem about a woman who took a dying snake into her home and nursed it back to health. The snake became healthy again, and then immediately turned and bit the woman. As she breathed her last breaths, the woman asked the snake why it had done this. "Because I'm a snake," was the reply. "That's what we do." All of which, somehow, reminds us of disgraced former national security advisor John Bolton.
Sen. McConnell's full statement on Trump's impeachment trial Feb. 4. 2020 - Senate Majority Leader Mitch McConnell, R-Ky., said the framers of the U.S. Constitution took the impeachment process "very seriously." McConnell said they wanted the proceedings to be fair and "placed the ultimate judgment, not in the fractious lower chamber, but in the sober and stable Senate." He then went on to say he will vote to acquit the president. On Feb. 4, Senators weighed in for the second day on how they will vote on whether to remove President Donald Trump from office. The speeches come one day before the Senate will decide whether to convict or acquit Trump on two articles of impeachment - abuse of power and obstruction of Congress. After the Senate voted last week to bar new witness testimony and subpoenas for documents, Trump's acquittal has seemed all but assured. The House of Representatives impeached Trump in December by an exclusively partisan Democratic majority with bipartisan opposition.
McConnell closing remarks after Trump is acquitted PBS video Feb.5, 2020 - Senate Majority Leader Mitch McConnell offered closing remarks in the impeachment trial of President Donald Trump on Feb. 5 after the Senate voted to acquit the president of both articles of impeachment-abuse of power and obstruction of Congress. Trump was acquitted largely along party lines. Only Sen. Mitt Romney, R-Utah, broke with his party to vote "guilty" on the abuse of power charge.
Highlights of Trump's SOTU Speech 2020 that Pelosi ripped Feb. 5 Sky News Australia - Sky News host Paul Murray says President Donald Trump's State of the Union, and the Democrats response to it, was a "very big shift in the race to November 2020". Immediately after the State of the Union address, Speaker Nancy Pelosi tore up her signed commemmorary copy of President Trump's speech which included mentions to families affected by the ongoing war in the middle east, premature births, and families affected by international terrorism. Mr Murray said following Ms Pelosi's actions, there will be a "big shift" in the race to the November election. See also: Watch Trump's full 2020 State of the Union speech Washington Post Feb. 4
Pence reacts to Pelosi's 'new low' at the State of the Union Fox News Feb. 5, 2020
The Populist's Guide to 2020 A New Right and New Left are Rising February, 2020 by Krystal Ball and Saagar Enjeti, co-hosts of Rising at The Hill TV one of the fastest growing political shows in America. Theirs is the only book that fuses the populist right and populist left to explain the rise of the Trump and Sanders movements. The authors curate an essential collection of their biting commentary, stunning predictions, media critiques, and reveal their vision for a working class centered politics.
New Way Forward Act Fox TV Jan 7, 2020 Tucker: New Way Forward Act would make it nearly impossible to detain immigrants. This act - with 44 Democratic co-sponsors - is an example of the reality of the existential threat progressive politics already presents to the Republic! Tucker challenges any one of them to appear on his show to defend their position.
Media 'disgusting' for using coronavirus to attack Trump Ingrahm Angle video Feb. 26 - See despicable examples of how fake news spins blame on the president from every possible angle.
Update 3/3/2020 Over past few days - In their speeches - Biden, Bloomberg and Sanders repeated the explicit lie that the fake news had "reported" that President Trump called the Coronavirus a hoax - feeding the Dems propaganda narrative that Trump is anti science. The truth is that trump referred to the Dem's attempt to blame him for the coronavirus threat "a hoax" and is in fact doing everything possible to combat the threat it poses to America in coordination with the World Health Organization to help contain its global effect. See Fact Check: Did Trump Call Coronavirus a 'Hoax'?End Update
3/2/2020 On an abortion rights rally held on the steps of the Justice Building - Rep. Schumer delivered a inflamatory speech watch video that threatened two chief justices of the Supreme Court by name and pointing to the chambers saying "You will reap the whirlwind" and "You will pay the price. You won't know what hit you." Rep Jim Jordan twitter response - First Schumer tells President-elect Trump: "You take on the intelligence community, they have six ways from Sunday at getting back at you." Now today he threatens 2 Supreme Court justices: "You will pay the price. You won't know what hit you." 3/4/2020 - Chief Justice John Roberts rebukes Chuck Schumer for comments about Kavanaugh and Gorsuch
Mitch McConnell slams Chuck Schumer for 'reckless' Supreme Court threat Meanwhile mainstream media promotes the narrative that when Trump called for Sotomayor, Ginsburg to recuse themselves from cases dealing with his administration - that was as threatening as Schumer's inflamatory remarks and that Roberts selective criticism of Schumer's remarks reveals his political bias and inability to administer equal justice. 3/5/2020 - Schumer denies Threatening - but says 'I shouldn't have used the words I did.'
U.S. Airstrike Kills Gen. Qassim Suleiman - Iran's Supreme Terrorist
The Killing of Gen. Qassim Suleimani NY Times Jan. 5, 2020 - What We Know Since the U.S. Airstrike: Iran's supreme leader, Ayatollah Ali Khamenei, promised retaliation. The U.S. moved to send more troops to the Middle East. And a deluge of threats on social media. Iran's United Nations ambassador, Majid Takht Ravanchi, called the killing of Maj. Gen. Qassim Suleimani "an act of war," and vowed that it would be met with "revenge, a harsh revenge."
Crowds gather in Iran to mourn military leader killed by US airstrike by Fernando Alfonso III et al, CNN Jan. 5, 2020 - Overview of reaction to Soleimani death.
Worldwide Response to U.S. Killing Soleimani Washington Times Jan. 6, 2020 - Soleimani Chronicles: immediate fallout of official and political viewpoints pro & con regarding the Soleimani airstrike.
Tucker Carlson charges neoconservatives are warmongers CNN Jan. 04 2020 - Carlson said official Washington "has wanted war with Iran for decades. They have been working toward it. They may have finally gotten it." Carlson's primary argument was this: "Before we enter into a single new war, there's a criterion that ought to be met: Our leaders should explain to us how that conflict will make the United States richer and more secure. There are an awful lot of bad people in this world, we can't kill them all. It's not our job. Instead, our government exists to defend and promote the interests of American citizens, period, that's why we have a government.
MG commentary: Although I normally agree with Tucker Carlson's political views, I am appalled that he thinks a total U.S. withdrawal of all it's presence throughout the Middle East - would be a preemptive solution to the threat of Islamist terrorism - allowing our then isolated Republic to enjoy getting "richer and more secure". I'm hoping Carlson suffered a temporary episode of political idealism passion that overcame his normally rational mindset because such a strategy of appeasement would inevitably result in Iran, in solidarity with its proxies, to fulfill their promise to "wipe Israel from the face of the Earth" with a first strike nuclear attack and achieve hegemony and resources over the entire Middle East - secured with alliances with Russia and China. The facts of reality are that the State of Iran has been at war with the U.S. since 1979 with their supreme leader and every member of their official parliament chanting "Death to America" for the past 40 years. It is directly responsible for terrorist acts that have killed and wounded thousands of American and muslims and committed other military action against U.S. and allies aircraft and shipping which constituted acts of war - so all the angst erupting over the possibility that Trump's targeting Soleimani might "get us into a war" is blatantly hypocritical! It is a long overdue strategic shift in our response to its State-sponsored terrorism. Trump's doctrine of kenetic military response will execute pre-targeted strikes on Iranian assets in retaliation to any future terrorist acts it or its proxies commit around the world, that results in the death of an American citizen. Look for Iran to factor in (and be emboldened) by hysterical opposition by the Dems to vilify Trump's strategic doctrine and pass various War Powers Resolutions in an attempt to limit his supreme command of how our armed forces respond to military threats - short of a Declaration of War which the Constitution authorizes Congress to evoke.
China, Russia, Iran begin joint naval drills Dec. 27, 2019 - The Russian, Chinese and Iranian navies have started their first trilateral maritime exercises. They are aimed at strengthening regional military cooperation amid heightened tensions between Iran and the United States.
MG Comment: China and Russia have accelerated building military alliances to divide their hegemony over vast regions of the world. Meanwhile, Dems have spent 3 years attempting a coup by obsessing over impeaching Trump as a fake existential threat to the country's national security - distracting and weakening the presidency, departments and committees from addressing the strategic threats from abroad - clearly demonstrating it is the dysfunctional Dems who are the real existential threat to our nations' ability to maximally defend our peace and security. End Comment
Smithsonian Special Issue on America at War The nation's epic, expanding fight against terrorism overseas by Smithsonian magazine Jan. 2019 - In the matter of war, the American language creates its own fog. We speak not only of wars, but also of armed conflicts, military engagements, combat operations, expeditions, policing actions, raids, airstrikes and shows of force. And even with so many labels, we use the term "war" pretty loosely. Does the Honey War really count? The 1836 Missouri-Iowa border dispute- named for the chief on-the-ground casualty, three beehives-was settled at the Supreme Court. The Aroostook War? It was another 19th-century border dispute, in Maine, which the United States and England settled bloodlessly. The Global War on Terrorism, declared in 2001, surely counts, but it has barreled onward through a fog of its own, a series of vagaries concerning territory, scale, foes and metrics for success. Exactly when the war in Afghanistan surpassed the Vietnam War as America's longest overseas war is debated-the comparison depends on which benchmarks you use. Last September, however, the United States reached an indicator that clears away at least some of the confusion: The first cohort of Americans who were born after the terrorist attacks of September 11, 2001, became old enough to enlist in the war that followed. Whatever else it is, the Global War on Terrorism is now a second-generation war. With that in mind, this double issue of Smithsonian brings into focus who is fighting this war, and why, and where, and even what they've left behind.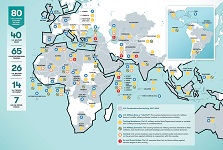 Map Shows Where in the World the U.S. Military Is Combatting Terrorism by Stephanie Savell and 5W Infographics Smithsonian Jan. 2019 - The infographic reveals the U.S. is now operating in 40 percent of the world's nations. Less than a month after the September 11 terrorist attacks on the United States, U.S. troops- with support from British, Canadian, French, German and Australian forces - invaded Afghanistan to fight Al Qaeda and the Taliban. More than 17 years later, the Global War on Terrorism initiated by President George W. Bush is truly global, with Americans actively engaged in countering terrorism in 80 nations on six continents. This map is the most comprehensive depiction in civilian circles of U.S. military and government antiterrorist actions overseas in the past two years. The war isn't being waged by the military alone, which has spent $1.9 trillion fighting terrorism since 2001. The State Department has spent $127 billion in the last 17 years to train police, military and border patrol agents in many countries and to develop antiterrorism education programs, among other activities. Because we have been conservative in our selections, U.S. efforts to combat terrorism abroad are likely more extensive than this map shows. Even so, the vast reach evident here may prompt Americans to ask whether the war on terror has met its goals, and whether they are worth the human and financial costs.
Each of the three professors chosen by the Democrats as witnesses in the impeachment hearings of 2019 (in contrast to Professor Turley- the single constitutional scholar chosen by the Republicans as witness) are poster children for the metastasizing of radical leftist political indoctrination presently being injected into virtually every field in academia which is the subject of the following archived material.